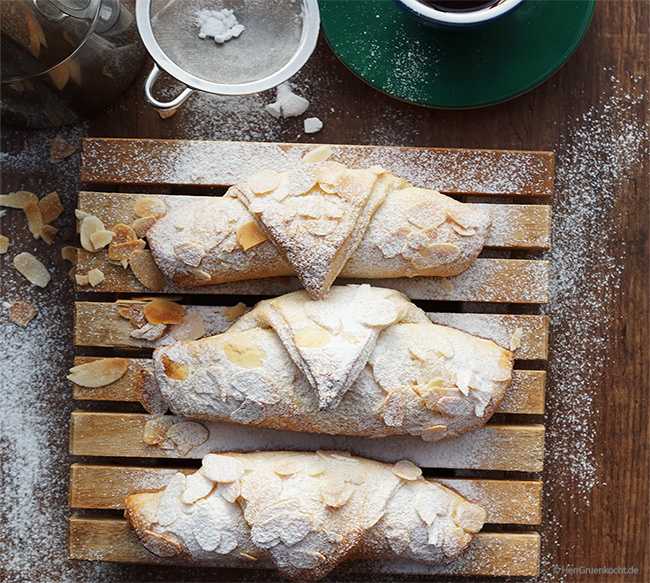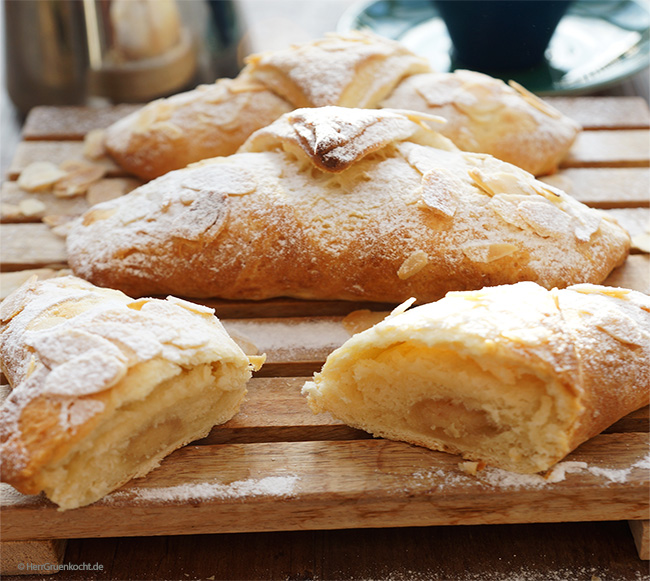 "Do you remember my cousin Laura?" the professor asked me over afternoon coffee.
"The pastry chef from Naples who offers my crumble cake in her café?" I recalled.
The professor nodded.
"Yes. Last week I spoke to her on the phone. Years ago, Laura had once hired law students as assistants. A great talent, as it soon turned out. His name was Mattia and he came from a family of bakers in Perugia. His parents wanted Mattia to study law. They virtually slaved for this dream. Although Mattia enjoyed his studies, at some point he stopped going. He hung out in the bars. During the week he worked in Laura's pastry shop. My cousin noticed something was wrong and approached Mattia about it. Eventually she found out that he wanted to be both: Baker and lawyer. She suggested that he could work for her for two days and she would credit it to him as education. In exchange, however, he would have to go to college regularly. That was her condition."
"What happened to him?" I was very curious.
"Today he has a bakery with a café in the university district of Naples. He has finished his law studies. Twice a week, at a special table for a few hours, he advises low-income people on legal matters." The professor laughed with relief – but also looked touched.
A great story with a happy ending, just the way I like them.
Mattia's story inspired me to make these croissants.
For the dough
200 g spelt flour 630
2 geh. tsp. baking powder pure tartar
40 g raw cane sugar (please do not use cane sugar)
1 geh. TL vanilla sugar (how you can easily make it yourself you learn from me here)
100 g quark
50 ml milk
40 g butter
For filling
approx. 100 g marzipan
For the topping
5 g butter to coat the croissants
about 30 to 40 g almond flakes (rather a little less, but some will fall down – so you have enough)
some powdered sugar for sprinkling
Tip: You can also mix some grated orange peel or cinnamon under the marzipan.
Preparation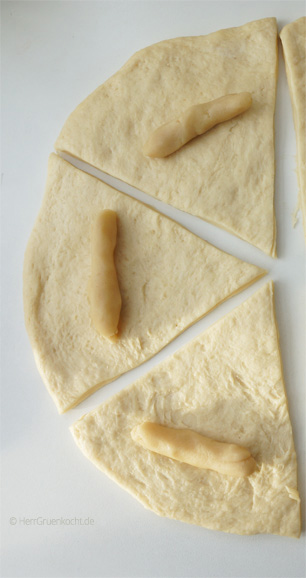 Dough
Put all the ingredients, except the butter, in a bowl, mix well and form into a dumpling. Put it aside for 15 minutes. Then melt the butter in a small saucepan and add to the dumpling. Knead everything well to make a shiny somewhat buttery dumpling.
Roll out the dumpling on a lightly floured smooth surface in a circular shape (diameter 30 cm – see photo). I don't even use a rolling pin. The dough is uncomplicated and easy to press out into a circle by hand. But try it for yourself.
Cut the dough circle into 6 equal sized pieces. Then the lower, wide part of one piece put a marzipan roll (about 12 to 15 g, 5 cm long and 1.5 cm in diameter).
Roll up the piece of dough from the wide side.
Place the dough pieces on a wire rack covered with baking paper.
Heat the oven to 180 degrees (convection). Go by your experience with the oven. Every oven is different, after all.
Now melt the 5 g butter in a small saucepan. Brush the croissants with the butter and then sprinkle the flaked almonds on top. Press them a little bit. But please do not press them too hard.
Now bake the croissants for about 20 to 25 minutes at 180 degrees (convection oven – middle shelf) until they have a golden brown color.
Afterwards still something with powdered sugar sprinkle 🙂
Have fun with the croissants and many greetings from the cooking lab
Herr Grün